Dr. Wook Kim is one of the few dentist who is able to diagnosis, design, place and restore dental implants all in one office. This eliminates the inconvenience of coordinating appointments with periodontist, oral and maxillofacial surgeon and or prosthodontist for a dental implant.

What is a dental implant?
A dental implant is an artificial tooth designed to replace a missing tooth. There are three main components:
The implant is the first component and is surgically placed into the jawbone and will serve as the root of the tooth.
The abutment is the second component that attaches the implant to the crown.
The crown is the final component that is fitted to the abutment to give the appearance of a natural tooth.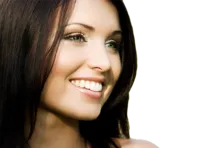 AM I a candidate for dental implants?
Dental implants is the best permanent solution for most people who has lost one tooth, several teeth or even all their teeth. Dr. Kim can accurately determine where and how your implant should be placed and tailor a treatment plan to meet your specific needs and conditions.
"Statistics show that 69% of adults ages 35 to 44 have lost at least one permanent tooth to an accident, gum disease, a failed root canal, or tooth decay. By age 74, 26% of adults have lost all their permanent teeth."
(american association of oral and maxillofacial surgeons AAOMS)